About Destiny Burch
Overview
Ive done some re creative acting for skits- and stage- I am not really the most experienced,actor but ive been told that my voice is very good at impressions and variation of dialect, i love bringing things to life and telling stories, being an artist its a big part of my life. im a musician by family trade, and not in the way where " my mother and father sing country- and i grew up on the road." but in the my mom and her mother before her were opera vocalists way, and my father is an accomplished guitarist, sound man, and radio host way. Its not much i know, but im sure if i was given the chance though im not experienced, i professionally sang played guitar and worked with sound in my ex band The Instrumentallity project- (not my name choice) for 2 years as a second and third job. I understand the workings of the field and its demands. You might think im not amazing- or that im not what you want right now, but if you give me the chance i will soon prove that wrong- im a hard worker, and i respect and also represent the fandom of this field when i say the occupation interests me more than just a whim.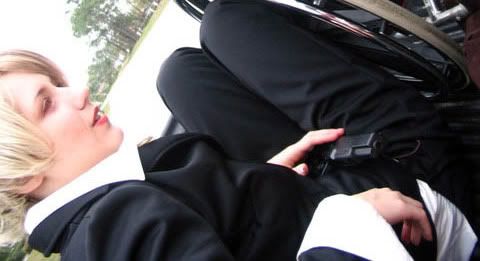 Read More
More Information
How do I work with Destiny Burch?
You can start working with Destiny Burch in four simple steps:
Invite Destiny Burch to audition to your new or existing project.
Review Destiny Burch's proposal, custom audition, and quote after they've replied to your invitation.
Hire Destiny Burch and get your files.
To know more, you can learn about how Voices.com works here.
How do I pay Destiny Burch?
Payment to Destiny Burch is managed through our SurePay payment protection service in a few simple steps:
Pay securely by Visa, MasterCard, or PayPal directly through Voices.com.
SurePay will hold your funds until you're satisfied with Destiny Burch's work.
When the work is done, download your files and release funds to Destiny Burch in just a couple of clicks.