Growing Your Business
How You Can Book Your First Voice Over Job
Whether you are new to the voice over industry or have just signed up on Voices, you are probably wondering how you can increase your chances of booking your first voice over job relatively quickly.
While there is not an exact formula that will guarantee you book the gigs you want, there are measures you can take to set yourself up for success on the platform and ensure that you meet the ears of potential clients.
We've rounded up some tips from talent on how they booked their first gig, and the strategies they are using to ensure they are consistently booking work.
Booking Voice Over Gigs Tip #1: Start Somewhere – Anywhere!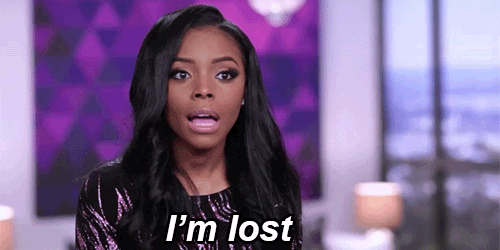 A lot of times, the fear of starting something new actually prevents us from getting started in the first place! You have to put yourself out there, get some demos created and start auditioning to jobs. Don't let the fear hinder you from trying because you never know what you can achieve if you simply step outside of your comfort zone.
"I had no idea what I was doing, I just kind of threw myself out there," says voice actor Katie Harrington – within a week, she had booked her first job on Voices.
John Kubin took a similar approach to starting his career as a voice over artist. His advice? "Jump in and start recording and you'll eventually find your voice and see what works and what doesn't," he says. "You don't need a top of the line mic […] it doesn't take much to get yourself going."
Although it may be scary to try something new, you have to start somewhere. As voice actor Zach Hoffman says: "Don't be afraid to suck. You don't know and that's okay. To get in there and say, 'Okay I love this, I love the idea of this and I want to do it. But I don't know what I'm doing.'"
Voice actor Antonio Greco booked his first large project with more than 56 different scripts after he upgraded his voice over equipment. At first, he started out with less expensive equipment – the point is to start somewhere, learn the ins and outs, and then upgrade as you go (should you need to).
Perhaps a lack of experience is holding you back from pursuing work as a voice actor. But don't be dismayed, it is possible to book jobs without any experience.
"Within one week of receiving my equipment, I booked my first job for $200, which more than covered the cost of my equipment," says Miel Roman.
Booking Voice Over Gigs #2: Standing Out From the Crowd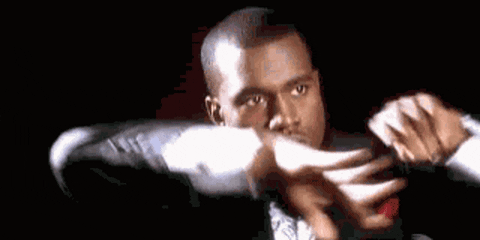 When you sign-up for an online marketplace (like Voices) the competition can be tough. There are a ton of voice actors with similar qualifications and (possibly) even more experience booking jobs. So how will you set yourself apart from the crowd?
Filling out your profile to highlight any special skills (e.g. languages, accents, training, previous clients you've worked with), communicating with the client effectively, and getting auditions submitted in a timely manner are some of the ways you can create a great first impression with potential clients.
"When I first started I would take an hour to audition, and most of the time you're dealing with agencies who need it done quickly," says John. "Being fast and efficient at what you do, knowing your voice, knowing what works and what doesn't and what you should audition for [are crucial to success]."
Sometimes standing out from the crowd means knowing your own voice and being 100% confident that you are the perfect voice for the job you are auditioning for.
As Antonio says, "There is a lot of stress when it comes down to what is going to make you different [from other voice actors]. What it really comes down to, is [to] stop trying to emulate other people and do what [you] would personally do for [your] own creativity," he says.
You can also differentiate yourself by being careful about the descriptors you use in your profile to describe the sound of your voice. Your voice is unique, so make sure to describe it as such so that you will be matched by VoiceMatch™ with jobs that are suited for you.
"[VoiceMatch] seems to help the whole [process]," says Zach. "And that all depends on the descriptives you choose for your demos. Understanding that [you] may need to choose and have a wide variety of those descriptors [in order to book jobs]," he says.
Booking Voice Over Gigs Tip #3: Audition Often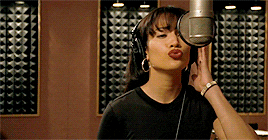 In order to book the gigs that you've set your sights on, you want to make sure that you keep your 'audition to booking ratio' at 2:1 (auditioning to working on booked jobs).
But how do you do that?
A common misconception is that the more you audition, the more jobs you will book. This is not necessarily the case. If you are simply auditioning for every job that comes into your inbox with little regard to whether or not the job is actually suited to your voice, your success rate may not increase.
Take it from Katie Harrington who has learned to audition for jobs that are within her wheelhouse.
"I was auditioning more often when I first started," says Katie. "But I kind of backed off a little bit because I'll read a script and think 'that's not for me,'" she says.
On the other hand, Zach finds that auditioning more often means he is more likely to land a job. "I'm trying to clear my inbox every day. So that could be 40 auditions. I've found that I do [about] 42-43 auditions to book a job," he says. "So if I'm doing that every day, that could potentially mean one job per day."
Although Zach and Katie appear to have slightly different strategies, what they both have in common is that no matter how many jobs they're auditioning for, they're making sure that their voice is suited to the job first. Read more on how to master the art of the audition.
Booking Voice Over Gigs Tip
#4: Deal with Rejection Professionally and Don't Give Up!
There will, of course, be times when you are really excited about auditioning for a job and then never hear from the client again. The important thing to remember is not to let those 'rejections' get you down, and instead to move on to other jobs that may be better suited to your voice.
"You get fewer rejections if you cater to auditions that are looking for your kind of voice, which comes from doing more auditions […] even if you don't get them, you can really take home lessons from [those auditions] once you put yourself out there," says Katie Harrington.
"You shouldn't put yourself out there for rejection if [the audition] is not for you or if you wouldn't be able to replicate it, if you got hired for the job," she continues.
John Kubin shares a similar sentiment about setting yourself up for success and not rejection. "Knowing what you should and shouldn't audition for," he says is key to helping to ensure that you have fewer rejections to deal with.
The key point here is that rejection is normal. Even the most seasoned pros have been rejected for jobs, but don't give up.
"I was putting auditions through for a couple of weeks or a month before something happened," says Lisa Unrau. "I didn't give up because I kept getting 'likes' periodically [on my auditions]."
Lisa is proof that you shouldn't give up. Stay motivated and inspired by little things, like the 'likes' on your auditions, which can serve as proof that you are on the right track.
Antonio feels that following your instinct is the way to go. "Just go with it, trust the process and focus on [your] talent more than anything else," he says. "And make sure that you're giving the best performance that you possibly can, and if you do, it'll fall into place."
Booking Voice Over Gigs Takeaways
Booking your ideal job comes with practice and thoughtfully planning out your strategy for auditioning. Remember that auditioning for three jobs that are 100% suited for your voice is way better than auditioning for 100 jobs where you may not be the best-suited voice artist for the role.
Don't be afraid to expand on your skills. As you grow, update your profile to it accurately reflects the skills and services you can offer to your clients.
Let us know how you landed your first voice over job in the comments.
Happy auditioning!